MAC Cosmetics tawarkan warna terbaru untuk koleksi makeup Summer 2016 dengan mengusung tema es krim. Koleksi yang diberi nama "Soft Serve Collection" ini terdiri dari creamy eyeshdaow dengan 12 pilihan warna cantik yang mungkin akan mengingatkanmu akan kelezatan es krim.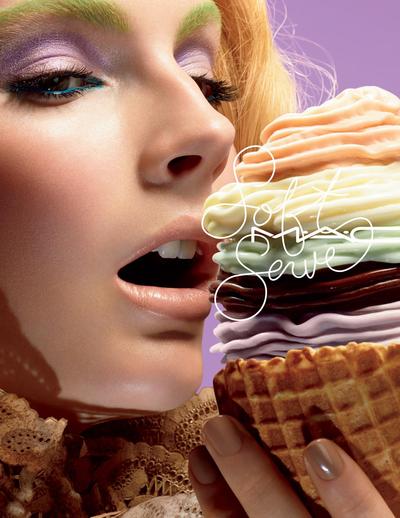 Soft Serve eyeshadow hadir dalam berbagai pilihan warna pastel yang manis, seperti warna peach, soft pink, minty green, lemony yellow, dan lavender, yang juga dilengkapi dengan long-wearing formula.
Feast on servings of new MAC Soft Serve Shadow featuring a unique, bouncy texture, and Dare Hue! Brow Pencil. Delectable Soft Serve shades each layer smoothly onto the lid with buildable colour that's long-wearing, non-creasing and simple delicious.
source: http://www.hellomissniki.com/2016/05/mac-soft-serve-collection-summer-2016/
Koleksi ini juga meliputi eyebrow pencil dengan 6 pilihan warna, serta limited edition dari 248 eyeshadow brush. Soft Serve Collection bisa menjadi pilihan yang tepat untuk Summer Makeup Look, memberikan tampilan yang fun dan energetic.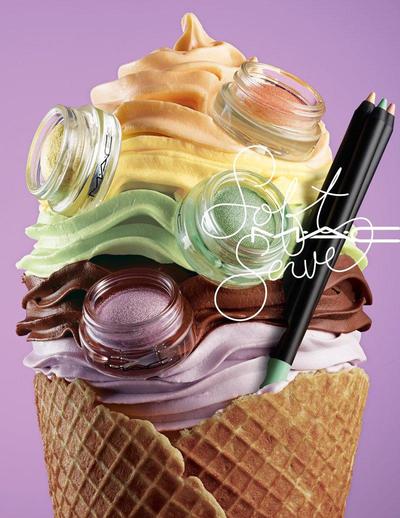 MAC Soft Serve Shadow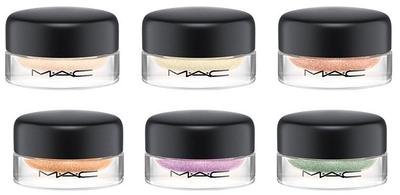 Cushy Life Light warm golden beige (Pearl)
Best Make Up Light golden highlighter (Pearl)
So So Saucy Mid-tone peach (Satin)
Plead Gilty Vibrant sparkling gold (Pearl)
Girls, Girls! Soft pastel purple (Satin)
Jealous Girl Mint green (Satin)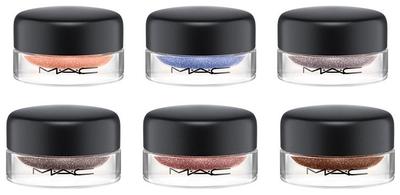 Quite Yummy! Light pink (Satin)
Big Bad Blue Soft pastel blue (Satin)
Bounce Around Light, cool taupey silver (Pearl)
Put Me to Shame Mid-tone dirty taupe (Satin)
Softened Up Mid-tone warm brown
Must Be Lust Sparkling bronzy tan (Pearl)
Dare Hue! Brow Pencil & 248 Small Eye Shader Brush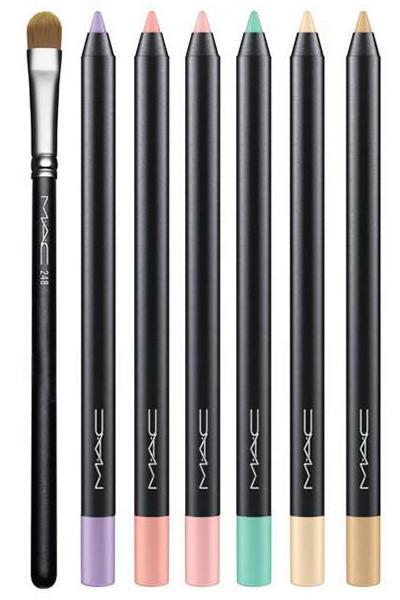 Violet Infused Soft lavender
Blonde Not Bland Pastel peach
Pink Confetti Pastel pink
Frisky Fresh Soft mint green
Clearly Groomed Nudey beige
What a Highlight Soft white gold highlighter
Apakah kamu menjadi salah satu yang sangat menantikan koleksi penuh warna cantik ini? Soft Serve Collection akan dirilis secara online pada tanggal 26 Mei, dan akan dijual secara terbatas di outlet MAC Cosmetics mulai tanggal 2 Juni hingga 14 Juli.