Aqua Lip Waterproof Lipliner Pencil
Extremely waterproof! Make Up For Ever juga menjadi salah satu brand kecantikan yang menyajikan produk lip liner terbaik. Lip liner yang berbentuk lip pencil ini dikatakan memiliki formula waterproof yang baik untuk memperindah bentuk bibir. Selain menjadi salah satu Best Lip Liner, produk satu ini juga menjadi favorit Khloe Kardashian, lho!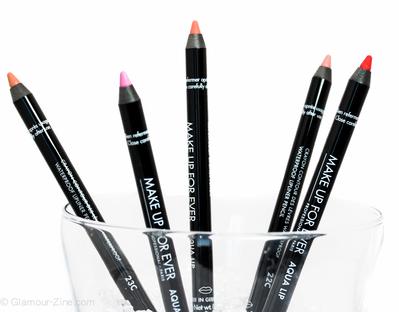 Keunggulan yang Ditawarkan
Ultra-creamy formula yang mengandung vitamin E dan jojoba sax sehingga membuatnya mudah untuk dipulaskan pada permukaan bibir
Highly pigmented
Waterproof dan long-lasting
Pilihan Warna
Make Up For Ever Aqua Lip Waterproof Lip Liner Pencil terdiri dari berbagai pilihan warna matte yang cenderung natural dan bisa dikombinasikan dengan berbagai warna lipstik.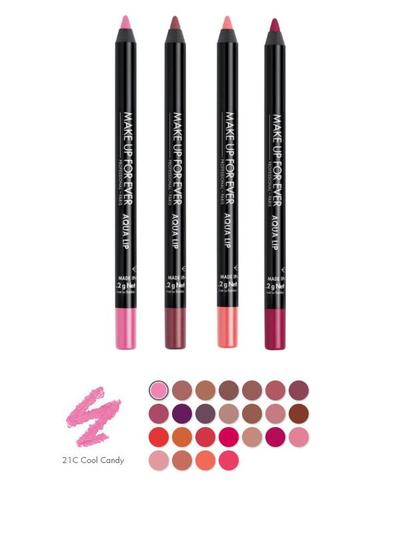 Review
Coral bisa menjadi pilihanmu jika menyukai warna yang cenderung lembut dan bernuansa pastel.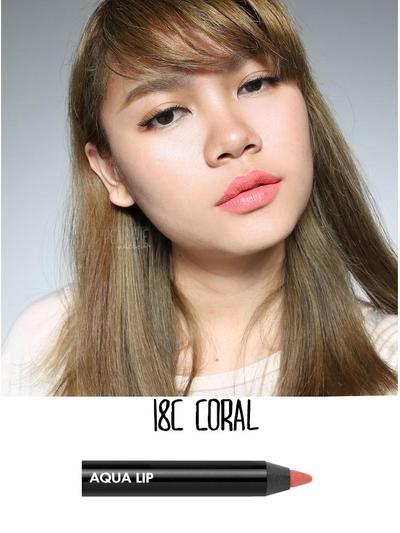 Beberapa pengguna juga telah merasakan formula creamy dan waterproof yang ditawarkan oleh Make Up For Ever.
I found the Make Up For Ever Aqua Lip Waterproof Lip liner pencils to glide on my lips smoothly making it easy to line and fill them in without any tugging. While I wouldn't call them moisturizing, they didn't dry my lips out either. They did a fabulous job at lining and filling in my lips and the staying power was phenomenal. I could eat, drink and give my son lots of kisses without having any transfer.
source: http://glamour-zine.com/make-ever-aqua-lip-review-photos-swatches/
Possibly the most perfect lip liner formula EVER??? Creamy but still firm enough to line the lips, the formula really is waterproof and it is the longest lasting liner I have ever tried.
source: http://www.theblushinggiraffe.com/2015/12/review-hg-make-up-for-ever-aqua.html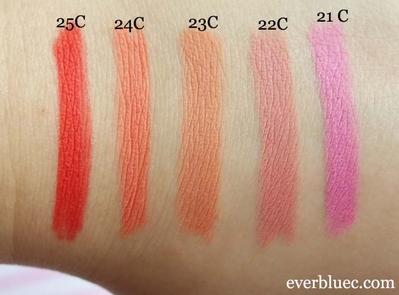 Dari kiri ke kanan: Orange Red(25C), Vintage Coral(24C), Apricot Pink(23C), Tender Pink(22C), Cool Candy Pink(21C)
Meskipun lip liner ini tidak membuat bibir kering, melembabkan bibir sebelum pengaplikasian menjadi hal yang disarankan.
Apply lip balm before you put on your makeup (foundation/eyemakeup ects) and by the time you apply your lip color.. lips are quite moist and supple so that the lip liner won't feel too drying on the lips. (*The pencil liner doesn't feel too dry on the lips.)
source: http://www.everbluec.com/2014/06/make-up-for-ever-aqua-lip-liners.html
Kamu juga bisa mengetahui warna lip liner ini lebih jelas dalam video review dari Carol berikut ini.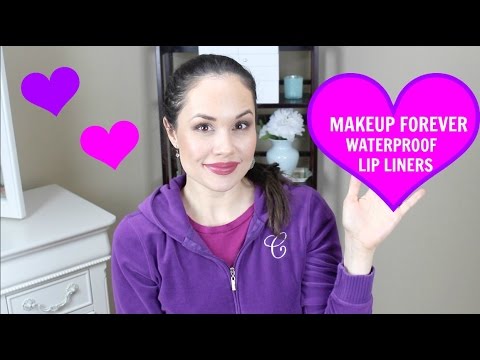 source: https://www.youtube.com/watch?v=qE669akIKeg
MAKEUP FOREVER WATERPROOF LIP LINERS + SWATCHES (INCLUDING THE PERFECT KYLIE JENNER SHADE!!)