A. Benefit High Beam Liquid Highlighter
Supermodel in a bottle! Tagline ini lah yang diusung Benefit untuk produk High Beam Liquid Highlighter. Liquid highlighter bewarna pink satin ini dapat membantu mempertegas aksen di sekitar tulang pipi dan alis untuk tampilan dewy glow. Produk ini dapat digunakan untuk spot highlighter setelah penggunaan makeup atau digunakan sebelum base makeup untuk tampilan kulit wajah lebih berkilau.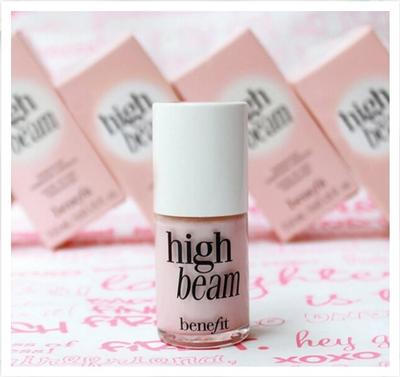 Keunggulan yang ditawarkan
Kulit wajah tampak lebih bercahaya
Tahan lama
Sesuai untuk penggunaan makeup siang ataupun malam hari
Review
High Beam Liquid Highlighter ini memiliki warna pink yang cukup terang, namun dapat membaur dengan sempurna pada warna kulit. Dilengkapi dengan aplikator yang menyerupai nail polish.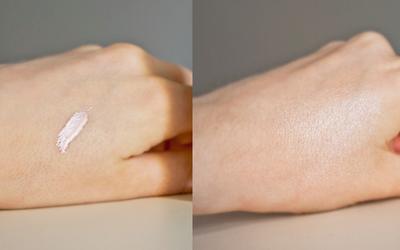 Even though the highlighter has a lot of pink to it, it still matches my super pale yet yellow under-toned skill well. It's very lightweight and comes with a nail polish-like brush to apply the product. Again, I recommend using your finger tips to actually work the product into your skin as just brushing it on with the provided applicator will leave you looking a little odd.
source: http://www.katelynsaid.com/2012/07/beauty-review-benefit-cosmetics-high.html
Liquid Highlighter dari Benefit ini juga dinilai memiliki staying-power yang bagus, sehingga dapat memberikan tampilan fresh sepanjang hari.
High Beam gives me a subtle, healthy glow that I always wanted. Little product goes a long way and it looks fresh and stays on my skin all day long. I like how beautiful & natural it looks in day as well as artificial light. I highly recommend this product.
source: http://beautyndbest.com/2015/08/11/benefit-high-beam-review-and-swatches/
B. Elf Shimmering Facial Whip, Lilac Petal
Produk ini diklaim sebagai highlighter multifungsi yang bisa digunakan untuk mencerahkan area pipi, kelopak mata, ataupun bibir. Highlighter ini bisa kamu gunakan di bagian tertentu untuk memberikan efek shimmering pada tampilan makeup.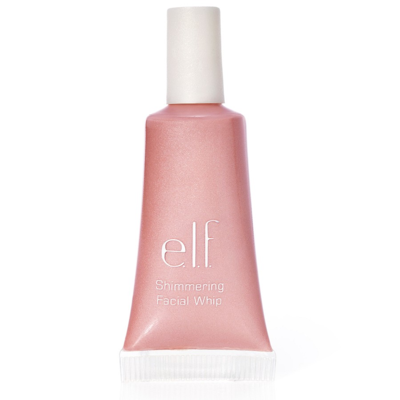 Keunggulan yang Ditawarkan
Diperkaya dengan vitamin E
Mencerahkan kulit secara instan tanpa meninggalkan rasa berminyak
Bleandable
Review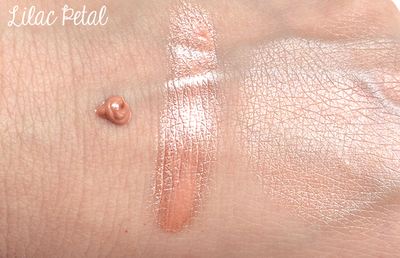 Elf Shimmering Facial Whip Lilac Petal dinilai paling menyerupai High Beam Liquid Highlighter milik Benefit. Cocok digunakan untuk natural makeup look, memberikan efek shimmering yang manis.
I prefer a natural makeup look, and this gives you the perfect little pop of shimmer without overdoing it. It is easy to apply and smells great. This is a pretty close dupe to what Benefit High Beam looks like when I apply, I assume that in the shade spotlight it'll be an exact dupe. When used on your lips it's like a nude gloss.
source: http://www.hairsprayandhighheels.net/2014/07/elf-shimmering-facial-whip/
Elf Shimmering Whip memiliki tekstur yang ringan di kulit namun memiliki warna yang cukup kuat.
These are basically liquid illuminates and as the name "Shimmering Whips" suggests, these are light weight consistency. These are very pigmented but can can be blended to desired level and give shimmering effect. Though these have glitter particles.
source: http://www.thebeautymusings.com/2015/08/elf-shimmering-facial-whips-lilac-petal.html