Kandungan dan Manfaat
Nature Republic Super Origin Waterproof BB Cream mengandung berbagai komposisi bahan yang bermanfaat baik untuk kulit, diantaranya:
1. Titanium dioksida, yang berfungsi melindungi kulit dari dampak radikal buruk sinar UV.
2. Ekstrak bunga akasia yang mengandung kolagen alami tumbuhan, yang diklaim mampu menjaga elastisitas kulit sehingga mampu mengurangi tampilan kerutan dan garis halus. Kandungan tersebut akan meresap ke dalam kulit dan berfungsi layaknya serum kolagen.
3. Produk ini bebas paraben, mineral oil, alkohol, pigmen organik, dan bahan kimia berbahaya lainnya.

Produk ini diklaim mampu menyamarkan noda dikulit dan juga dapat mencerahkan kulit wajah. Tak hanya itu, kelebihannya adalah produk ini juga tahan air dan keringat, lho. Jadi, tidak perlu khawatir alas bedakmu luntur ketika kamu berkeringat.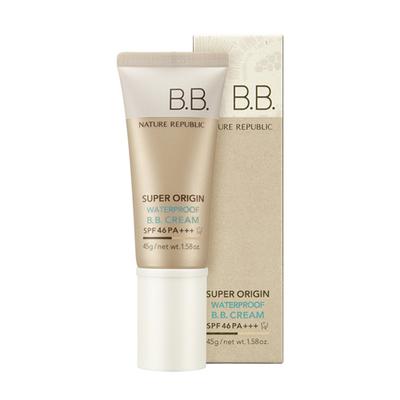 It covered most of the blemishes on the skin pretty well.
source: http://kococolor.com/shop/nature-republic-super-origin-collagen-waterproof-bb-cream/
Produk ini tersedia dalam 1 warna, natural beige, yang bagus untuk tone kulit light hingga medium.
Tekstur dan Kemasan
Nature Republic Super Origin Waterproof BB Cream dikemas dalam tube berwarna cokelat muda berukuran 45 gram. Teksturnya ringan dan tidak begitu berminyak serta kandungan pelembapnya dapat bertahan di kulit dalam waktu yang cukup lama.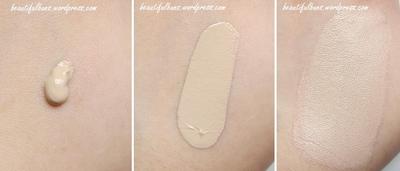 Ketika dioleskan, akan segera mengering dan menyatu di kulit. Teksturnya yang sedikit powdery akan menghasilkan finishing yang matte pada kulit wajah.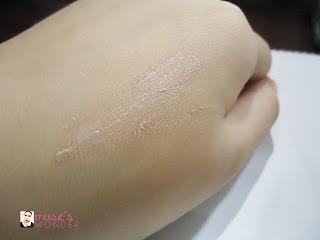 Cara Memakai
Setelah selesai dengan cleanser dan serangkaian perawatan wajah lainnya, oleskan BB cream di kulit wajah secara merata menggunakan jari tangan atau sponge. Lalu sambil ditepuk-tepuk ringan agar lebih cepat meresap. Jika ingin coverage yang lebih tebal, kamu bisa mengoleskan foundation setelahnya untuk menutupi area yang bermasalah agar hasilnya lebih natural.
Ini Kata Mereka yang Telah Mencobanya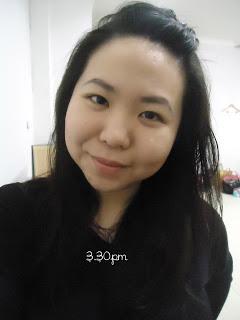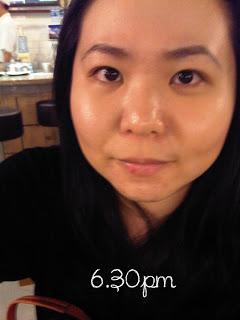 I got oily within 3 hours, enough said :P
medium coverage with a powdery texture once apply to the face * i love*
but sadly, it is not a good oil control bb cream
i love the scent
source: http://www.museswonderland.com/2012/11/review-nature-republic-super-origin.html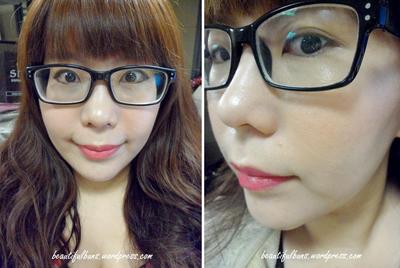 Now this BB cream comes in a pump tube dispenser's hygienic and convenient, but not as awesome as a BB cushion when it comes to carrying around and touching up.
There's not much scent to this product.
It's relatively creamy but not too thick.
It spreads quite easily and blends in quite well too.
So far, so good right? The good stuff continues.
The finish is relatively glowy.
The BB cream only comes in one shade, so it's more on the pinkish tone (vs the yellow-beige types).
Contrary to its texture (which I'll say is slightly on the creamier side), the finish is relatively natural and lightweight.
It oxidises slightly after about 6 hours of wear, which is pretty decent.
It also wears off by then, so you'll need some touching up, this isn't one of those heavy-duty types.
There's also not much sebum/oil control power here's I had to blot after about 5 hours.
It does however, give a brightening finish, and doesn't look too cakey.
Even if you apply several layers, it still doesn't cake, so thumbs up for its buildable formula.
The coverage factor is pretty decent too. I'll say 6.75/10.

source: https://beautifulbuns.wordpress.com/2014/08/19/review-nature-republic-super-origin-waterproof-bb-cream/
BB cream ini dapat menyatu dengan cepat di kulit. Meskipun teksturnya sedikit creamy, namun tidak terlalu tebal. Aromanya juga tidak begitu tajam. Juga tidak menimbulkan kesan cakey walau memakai beberapa layer. Namun, BB cream ini kurang memiliki kemampaun oil control yang baik. Jadi, sepertinya BB cream ini kurang cocok untuk pemilik kulit berminyak.