Apa Sih Fendi itu?
source: https://www.youtube.com/watch?v=wvg-EFaXW3U&feature=youtu.be
HANDS MAKES BEAUTY
Contoh Produk yang terkenal.
As Spotted on supermodel Natalia Vodianova, the pink leather Petite 2 Jours from Fendi's Spring/Summer 2014 collection during Paris Fashion Week last month, the bag is now available at Fendi Star Hill, Pavilion and KLCC forRM 6,300. In fact, I saw a mustard-coloured one sitting pretty in the windows at the KLCC boutique.
source: http://www.bagaddictsanonymous.com/2013/10/fendi-introduces-petit-2jours-and-mini.html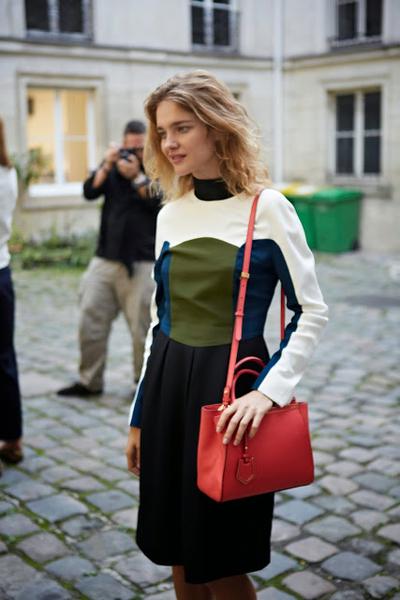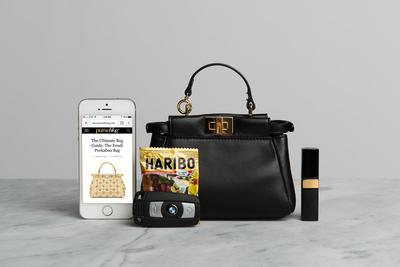 We've seen celebrities including Naomi Campbell, Chiara Ferragni and Helena Bordoncarry the Fendi Micro Peekaboo as their primary bag, in spite of its small size.
source: http://www.purseblog.com/fendi/what-fits-fendi-micro-peekaboo/
Fendi Petit 2 Jours Monster Bag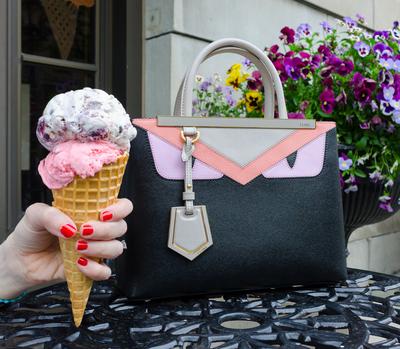 The Saffiano leather is durable and majority of the body of the bag is black, with the offsetting hues of pink and taupe to add the monster touch. When opting for a statement bag that has a motif, I always go for a small size which gives just enough of and edge without being over the top. And what better pair for this little monster than two scoops of ice cream!
source: http://www.purseblog.com/fendi/weekend-obsession-fendi-petit-2jours-monster-bag/
Testimoni
I've been eyeing this bag since I saw Sarah Jessica Parker carrying it back in July. I asked my SA about the bag and she promised to get back to me as soon as she had more info. Yesterday, she sent me pics of the two colors I'm most interested in -- blue and green.
source: http://forum.purseblog.com/fendi/all-things-2jours-post-pics-ask-questions-and-771659.html
gue suka desainnya si Fendi ini dengan logo huruf F nya.. walaupun sekilas rada mirip Versace. Suka juga sama B bagnya si Fendi ini.. (udah pasaran di luar sana though), gossipnya Coleen McLoughlin sampe punya tiga or more dengan warna yang berbeda..
source: http://forum.femaledaily.com/showthread.php?1208-Fendi-Bags/page2
Kayaknya lumayan mahal deh di Ebay ada yg beli $1799 tp ada swarovskinya..yang biasa waktu di sg gw tanya sekitar 11juta kalo dikurs cwiiw.
source: http://forum.femaledaily.com/showthread.php?1208-Fendi-Bags/page2
Gimana Minasan?
Fendi merupakan salah satu tas High End yang digemari para selebriti. Harganya pun bisa dibilang fantastis.