About beautynesia.id
---
beautynesia.id is an Indonesian online media destination for all female-related information. We focus on providing useful and relevant information for our readers on skin care, cosmetics, health, fashion, food & recipe. We help brands connect with their female audience through a variety of services from advertorial articles, influencer gathering, product review video, offline events, and more. Our mission is to delight the Indonesian female's life with the right and engaging information.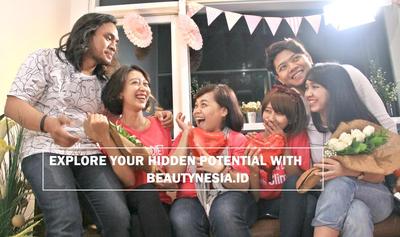 Why Work with beautynesia.id
---
The market interest trend in beauty has been growing significantly, and the digital industry is getting stronger every year in Indonesia. As a pioneer in beauty – focused media in Indonesian's online space, beautynesia.id is growing quickly. From June 2015 to now, we have collected over 11 million page view per month with 1.2 million unique readers. We are at the intersection of the two constantly evolving industries and you will be given plenty of learning opportunities to develop yourself. Equip yourself with the skill and experience to work with excellence in a fast-growing and exciting industry.

Company Values & Working Style
---

• Never stop to grow up
We aim to always develop ourselves.

• Collect new information & learn to be professional
To be professional is to act and plan with the right knowledge and insight

• Think logically, act passionately
Work hard and diligently with excellence, but always has a clear target, purpose, and the right data.

• Enjoy new challenge
We look at challenge as a way to sharpen our problem solving skills and explore our potentials.

• Mind schedule & KPI every time
We are a time-conscious and performance-oriented company.


What kind of people are we looking for?
---
Hard-working, responsible, creative, persistent, ambitious fast learners and problem solvers who are interested in digital, media, and beauty industry. You pride yourself in your ability to get the job done and do it with excellence. And you are not afraid to learn new things and tackle new challenges.


What They Say About Working with beautynesia.id
---


Let's Join Our Team and Challenge Yourself in A Fun Working Environment with beautynesia.id!


Find your career by contacting us!

Send your email along with CV and any other related documents with Position as email subject.

[CLICK HERE]